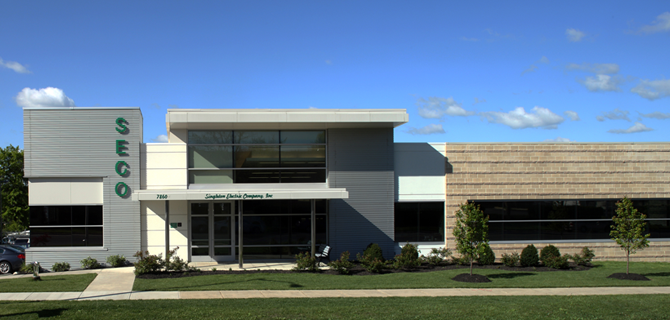 The Singleton Team
---
Singleton Electric Company combines proven construction expertise with today's best tools and technology to deliver successful projects time after time. From management to craftsmen, Singleton's team is dedicated to quality and efficiency. We pride ourselves in the longevity of our employees and their vast experience with the ins and outs of electrical contracting. The majority of our project managers, superintendents and foreman have been with Singleton for more than 10 years, and many of them have been with us longer than 20 years. We rely on this experience to guide our talented newer employees to do business in the way Singleton has operated for more than 50 years.
Singleton views all projects as a stepping-stone to the next one. Regardless of the size of the project, we strive to deliver the highest quality workmanship that leaves both the owner and the design/build team completely satisfied and willing to give us their top recommendation.
We are not a claim contractor – at Singleton, we believe in a "win-win" philosophy for all parties. We accomplish this by operating with an open communication system, allowing information to flow freely between all parties at all levels. This helps create a sense of partnership with the owner, the general contractor, and all subcontractors. The Singleton team believes that everyone associated with a particular project has the same objective — namely, to get the job done on time and within budget while producing a high-quality finished product of which everyone can be proud.
Singleton is a full-service electrical contractor with a wide range of capabilities from installing high and medium voltage systems down to low voltage, telecom, security and fire alarm systems. We are able to deliver such diversity because of the more than 250 well-trained electricians from the International Brotherhood of Electrical Workers (IBEW) Local Union #26, which refers the best electricians and telecommunications workers in the D.C. Metro area.
---
Jack Singleton – President
Jack Singleton started his career in the industry as an apprentice electrician in 1970. Jack ran the company with his brother Tom after his father Woodie retired in 1980. After Tom retired in 1997, Jack has grown the company to what it is today.
Scott Werner – Vice President
Scott started as a project manager in 1996, became Senior Project Manager in 2005, and assumed the role of Vice President in 2009. While Scott continues to supervise Singleton's project managers, he also assists Jack with the operations and planning for the future growth of the company.
Dave Singleton – Vice President of Preconstruction
Dave Singleton has 16 years of experience in the electrical contracting industry with all those years at Singleton Electric. Dave is the third generation of the Singleton family. He oversees the Estimating department and helps decide which projects to bid along with Jack and Scott.